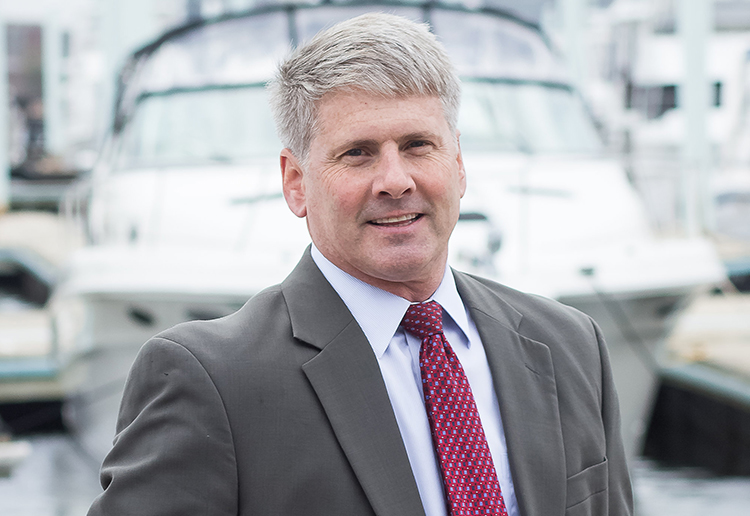 Howard Stevens is a co-founder of Pascale Stevens, LLC and is well recognized by peers and colleagues for his leadership and skills as an attorney, and as a person.
Mr. Stevens represents a broad range of clients primarily in Maryland and the District of Columbia´s construction industry, but also in other jurisdictions on a case by case basis. Mr. Stevens' clients include general contractors, construction managers, subcontractors and suppliers, architects, engineers, and other design professionals.
A primary goal in Mr. Stevens' practice is to reduce the risks in the contracting process, and to minimize costs associated with litigation. This goal is typically accomplished in the contract review process, and by working with clients after a dispute arises to achieve practical, business-oriented, results.
Mr. Stevens´ clients benefit from his broad experience in working with clients in the business of construction and development, including knowing their specific insurance requirements and knowing the obligations they may have to others on the construction project. Mr. Stevens is approved counsel for many insurers of design professionals under their professional liability insurance policies, and he routinely handles many construction law and construction related claims such as mechanic's lien actions, delay claims, construction defect claims, surety claims, and other related matters.
Mr. Stevens' practice also includes working with clients to protect their intellectual property rights, such as their architectural designs and in their trademarks as well as mediation and arbitration.
Recognitions
Maryland Super Lawyers®, 2010-2016 (Construction)
Recognized as "Top 100 Maryland Lawyers" for 2022, 2021, 2020, 2019, 2018, 2016, 2014, and 2012 by Super Lawyers®
Listed in The Best Lawyers in America®, for Construction Law, 2013-2023
Education
University of Maryland School of Law, J.D., 1997
Guilford College, B. S., Chemistry, 1988
Bar Admissions
State Courts
Maryland Court of Appeals
District of Columbia Court of Appeals
Supreme Court of Virginia
Federal Courts
U.S. District Court for the District of Maryland
U.S. District Court for the District of Columbia
U.S. District Court for the Northern District of Illinois
U.S. Court of Appeals for the Fourth Circuit
U.S. Court of Federal Claims
REPRESENTATIVE CLIENTELE
Architects, engineers, other design professionals, contractors, construction managers, subcontractors and suppliers.  Professional liability carriers and commercial general liability carriers.
EXPERIENCE
Mr. Stevens has represented clients in litigation in the Federal, Bankruptcy, and State courts of Maryland, Washington, D.C. and Virginia, mediations and arbitrations. Have served as mediator in construction and design related disputes. Mr. Stevens has also handled cases before various Boards of Contract Appeals, including the Maryland State Board of Contract Appeals (MSBCA), the District of Columbia (DCBCA), and the United States Postal Service (USPSBCA).
SELECTED PROFESSIONAL AFFILIATIONS
Counsel – American Institute of Architects (Baltimore Chapter)
Board Member – D:Center Baltimore, Inc.
Associated Builders & Contractors – Baltimore Metro Area
COMMUNITY ACTIVITIES
Catonsville Youth Lacrosse League Coach
ARTICLES/PUBLICATIONS
Reported opinions:
Chesapeake Bank v. Monro Muffler/Brake, Inc., 166 Md. App. 695 (2006).
Accubid Excavation, Inc. v. Kennedy Contractors, Inc. 188 Md. App. 214 (2009).
Walter v. Atlantic Builders Group, Inc.180 Md. App. 347 (2008).
Ross Contracting, Inc. v. Frederick County, 221 Md. App. 564 (2015).
Brian Jacobsen, et al. v. Insun Hofgard, et al., 168 F. Supp. 3d 187 (2016).
Patricia Simon et al. v. Insun Hofgard et al., 172 F. Supp. 3d 308 (2016).
Commonwealth Land Title Insurance Co. v. KCI Technologies, Inc., 297 F. Supp. 3d 106 (2018), reversed and remanded, Commonwealth Land Title Insurance Company v. KCI Technologies, Inc., 922 F.3d 459 (2019)
SELECTED PRESENTATIONS
Lorman Seminars (Construction Law); Half Moon Seminars (Professional Liability; Construction Defects)